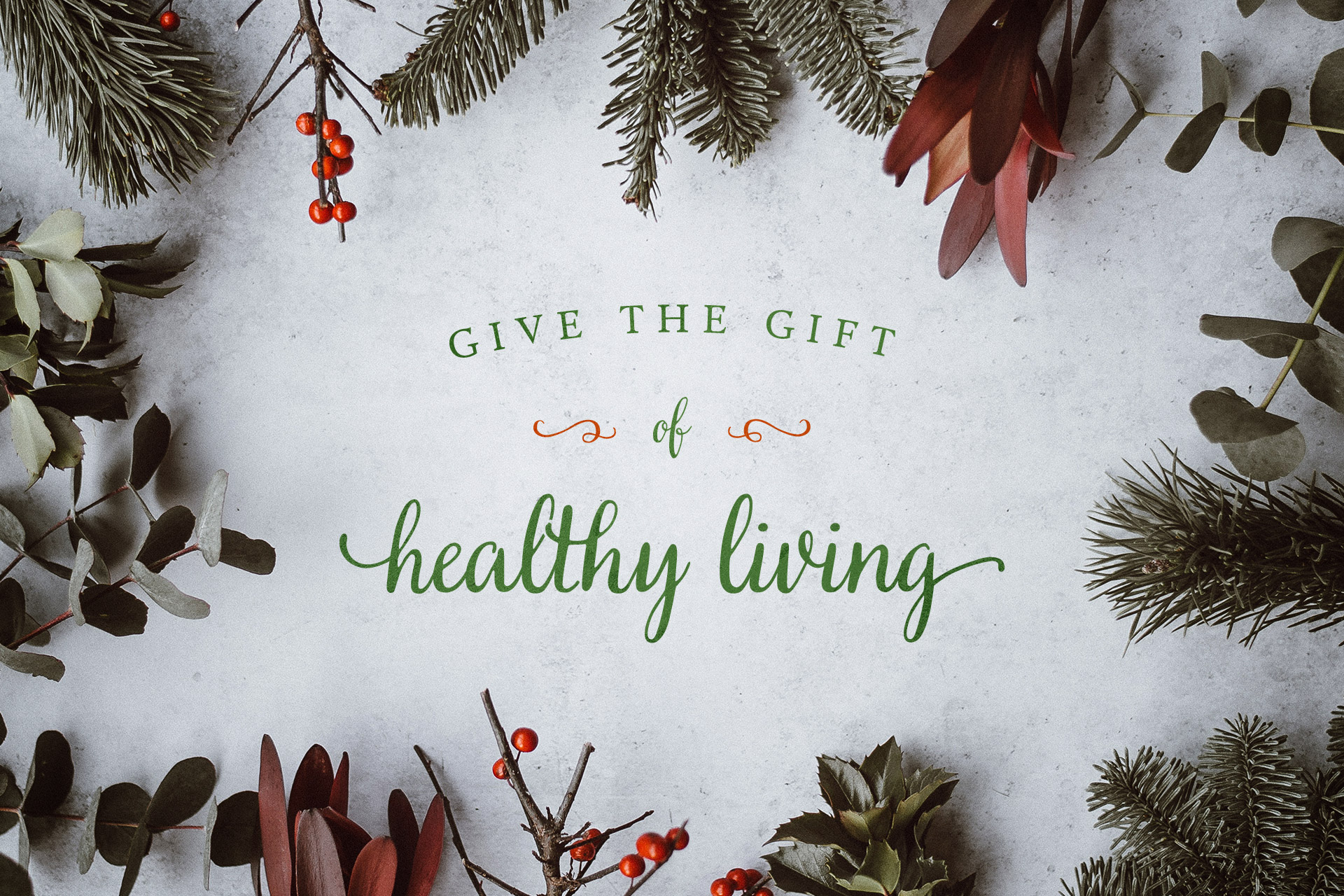 It's about that time when people start wracking their brains for good gifts to give to friends and family. Hopefully we can help you stop stressing with some great gift ideas that fit in your budget and are for every age group. We say, "Keep it simple, keep it healthy, and make a difference in the lives around you!"
Note: All prices listed below are wholesale prices which are available to all Young Living members!
The best place to start looking for gift ideas is the Holiday Catalog. The products in the catalog come with some fun accessories and other exclusives that you can't get any other time of year. The favorite is probably any of the Chocolessence™ products which are only available for the holidays. Come on, people, it's chocolate! Chocolate that you don't have to feel guilty about!
What's even better than chocolate? Cashback! If you order from the Holiday Catalog through Essential Rewards you can earn cash back and freebies along with all your great products! Things in the Holiday Catalog go out of stock quickly, so order soon.
We're pretty sure that everyone hates chapped lips, especially in the wintertime. This lip balm set is a simple, but useful gift for anyone. And you can say goodbye to artificial flavors and fragrances with these essential oil-infused lip balms. It come with four great flavors—Lavender, Cinnamint, Grapefruit, and Vanillamint—and a zipper pouch.
Price: $16.75

Snack Attack
Do you have a friend who is constantly snacking? Why don't you give them something healthy to snack on instead? A box of Chocolate-Coated Slique® Bars and a couple cans of NingXia Zyng® might just be the right motivation to move to a healthier lifestyle.
A New Mother's Lifesaver
If you know of a new mother in your life, this gift is going to be a lifesaver for them. Young Living's Seedlings™ products contain no artificial fragrances or ingredients, talc, parabens, phthalates, or nano-particles, to name a few. It is extremely difficult to find completely clean, chemical-free baby products, so this is a gift that any mother will appreciate.
The Diaper Rash Cream helps prevent, relieve, and treat diaper rash when applied at the first sign of redness. The active ingredient, non-nano zinc oxide, is enhanced with the oils of Lavender, German Chamomile, and Helichrysum. The mango and murumuru butters in the cream also helps to moisturize a baby's tender skin.
Wipes are an essential part of any mother's diaper bag, but commercial wipes often contain harmful ingredients that should never be anywhere near an adult, much less a baby. Seedlings™ Baby Wipes use soapberry fruit extract as the cleansing agent, and aloe and calendula as moisturizers. The wipes are formulated without chlorine, alcohol, sulfates, parabens, phthalates, mineral oil, and synthetic preservatives, fragrances, or dyes.
If you're really feeling generous, then just get the complete Seedlings™ Gift Bundle! It comes with a basket, towel, and washcloth along with the six Seedlings™ products.
KidScents® Collection
Children are being exposed to a lot of toxic chemicals these days, especially in food and the environment. Since their bodies are much smaller and not fully developed, side effects from toxins affect children worse than adults. Why compound the problem by putting more toxic chemicals on their bodies, as well? Young Living's KidScents® line of products is formulated with ingredients that you don't need to be scared of, and essential oils that everyone loves.
The Slique™ Toothpaste, flavored with Thieves and Slique Essence essential oils, tastes so delicious, parents will never struggle to get their kids to brush their teeth again! The base for the toothpaste is simply calcium carbonate, baking soda, and coconut oil; chemical-free and worry-free for the parents!
KidScents® Lotion combines the power of MSM, shea butter, and aloe vera to make a lotion that perfectly supports the appearance of healthy-looking skin for children. It also contains the essential oils of Cedarwood, Geranium, Coriander, Bergamot, Western Red Cedar, and Ylang Ylang, which are renowned for their skin supporting properties.
Breakfast Lover's Basket
Calling all breakfast lovers! Are you looking for new ways to introduce Young Living to your loved ones? The Einkorn products are a delicious way to share a healthier lifestyle. The Einkorn Flakes are lightly sweetened with coconut sugar, making it a wonderful sugar-free option while still delivering on flavor. And how could you possibly go wrong with granola?
The Savvy Woman
With the Savvy Minerals line, the options are endless. If you're looking for an inexpensive present, a simple eyeshadow will do the trick. If you really want to make someone's day, pick out one of the Savvy Minerals Collections in the Holiday Catalog. Or just mix and match to suit the person you're picking it out for!
The Manly One
Don't worry, we haven't left out the men! Young Living's Shutran™ Beard Oil is wonderful gift with a manly scent. Most colognes and beard oils are full of synthetic chemicals and fragrances that do a lot of damage to the endocrine system, so it's nice to know that there is a product that smells great without harming you.
He doesn't have a beard, you say? Well then… how about Shutran™ Shave Cream? Combining aloe vera, zinc oxide, grape seed, and olive oils, naturally derived vitamin E complex, and mango and cocoa butter, this luxurious shave cream provides a frictionless glide to reduce razor burn and nicks.
Roll-Ons
If you've reached the end of your creative powers, you can't go wrong with a roll-on. Stress Away for the overworked friend, Valor for the adventurer, Deep Relief for the athlete, or Thieves for just about anyone. Simple, yet practical!
If You're Feeling Really Generous…
Young Living has a number of kits and collections that would make really great gifts for a loved if you are feeling extra generous.